Working from home (or even working in general) can often be a struggle because of the sheer amount of plates you have to juggle. Connecting with co-workers, collaborating on work, organizing task lists, keeping track of progress on projects, making requests of your teammates to help you out, delivering information to clients, phew! The list goes on and on, and depending on the size and pace of the company you work for, it can feel overwhelming trying to remember every check box on your to-do list.
As an agency, even with a very small team, we can have upwards of 15 client projects all running simultaneously, so we really need to stay on top of every step of the process. Enter: several wonderful computer programs that help us do just that!
---
Teamwork
Teamwork is our master database, our huge to-do list, the thing that makes the Q+M world go round. It lets us divide all of our work by project, and then break everything down into task lists assigned to each person. You can see a master timeline of all activity – files people have uploaded, comments to your teammates, when someone checks a task off the list, everything you'd ever want to know! Notes and updates are streamlined, since any communication can be contained within a project instead of wondering if that message was in Slack, or an email, etc.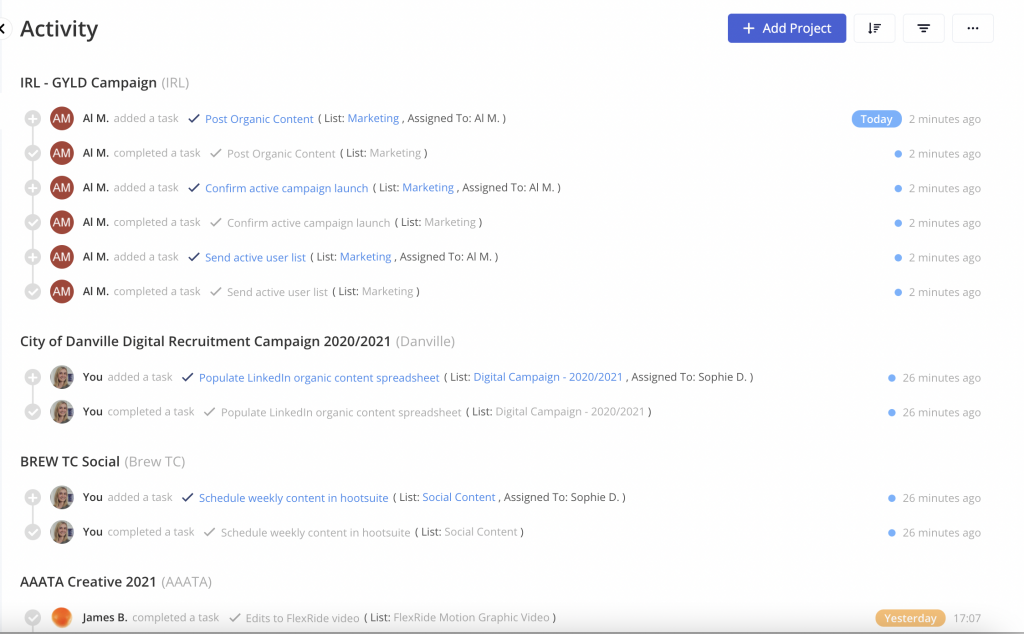 You also have your personal task list, organized either by project or by due date. This way, when I open Teamwork every morning, the stuff that's due today will be waiting for me right at the top so I don't miss anything.
Harvest
Harvest is our time clock – but not just any old time clock. We bill our time depending on which client we're working on and for how long, as well as sending invoices to clients directly from Harvest. There are tons of integrations available too – Slack, Teamwork, Trello, Outlook, Google Calendar, Paypal, and QuickBooks, to name a few. This makes payroll super easy every two weeks when it's time to submit everyone's hours, as well as making sure we're billing our clients as accurately as possible.
Notion
Not every one of us uses Notion, but the person writing this blog right now is using Notion, so I want to talk about it. It's a lovely, free app that you can use as your own personal database or intranet, if you will. Notion is a blank canvas, where you can organize anything you want into separate pages that can include to-do lists, Kanban boards, calendars, tables, image galleries, timelines – you name it, they've got it.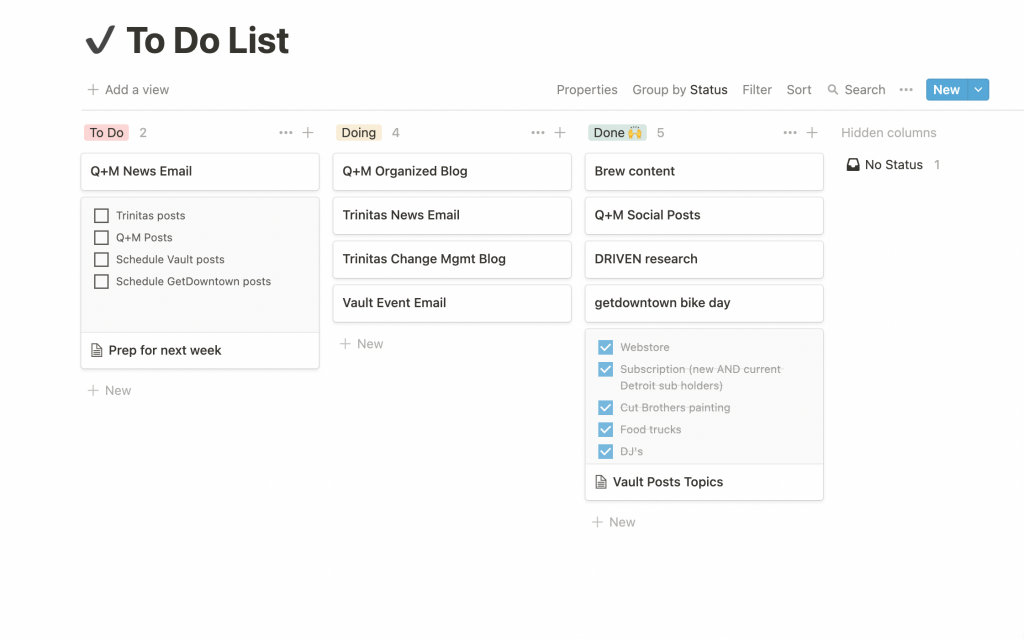 It's a huge help for remote work – keeping track of information and tasks can be overwhelming, and having a space that's completely personal can be super helpful if you don't want to always view what everyone else is doing.
The most practical use that I've found for Notion is the option to make specific pages available for public viewing, able to be shared with an easy link. I'm constantly making content calendars, social media plans, and tables of topics that need to be viewed by the client for approval, and with Notion, it's seamless and easy. They can view my proposed content calendar as a live webpage, so I can make any edits and they can immediately see updates as they happen.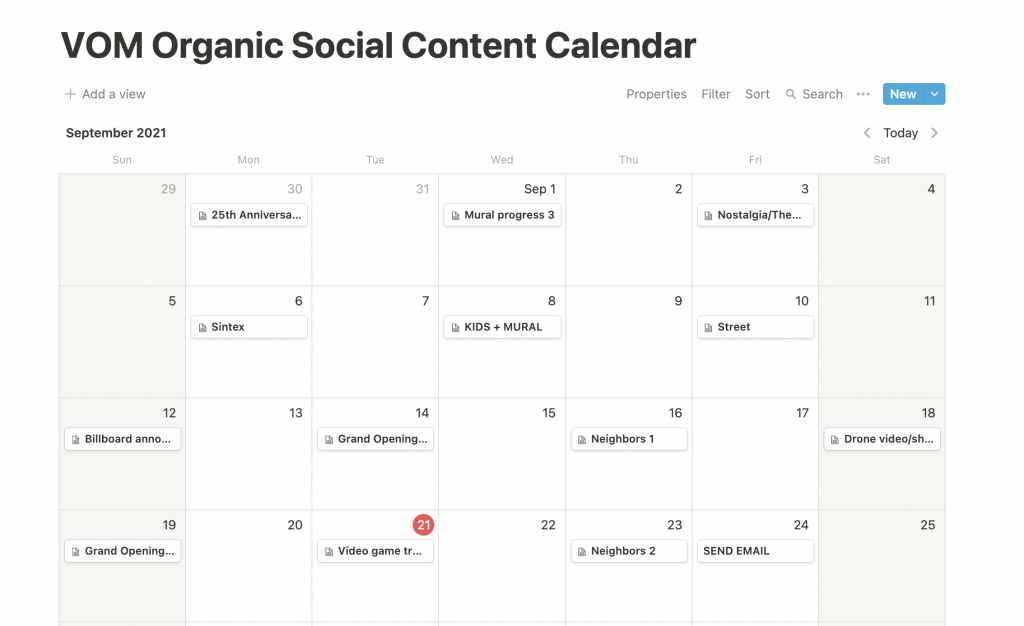 Hootsuite
Scheduling out social media content across multiple platforms can be time-consuming enough, but trying to manage two to four social platforms for several clients/companies? It's a lot. Hootsuite helps to keep me sane, with multiple ways to organize your view of platforms, existing and scheduled posts, and analytics. Their dashboards are plain and simple, and scheduling across platforms only takes a few clicks.