This article is so helpful, you might even need to pause whatever show you're bingeing to pay attention.
Netflix has done more to change entertainment than anything since the television. In fact, it's supplanted television as the future of entertainment and has served as a blueprint for countless streaming services ranging from the daunting (Disney+) to the short-lived (Quibi never really had a chance) and everywhere in between. The industry as a whole has reached a $842 billion valuation in 2021, and there are now a dozen companies that can conceivably call themselves a premier service.
One thing they have in common is their marketing, and they've all incorporated plenty of the same elements that Netflix has used to get to its place atop the heap. For most brands, the three key staples of Netflix marketing are something almost any industry can incorporate.
Original Content. Some things have to be original and exclusive. For Netflix, separating its service from free-to-access television and subscription cable and dish meant having programming no one else had. Of course, even that's a page out of the playbook of HBO and Showtime, albeit still on cable.
To this day, all of Netflix's top-grossing shows were produced in-house. That's right. Its original content is, largely, what people watch. That goes against the conception of many that people subscribe to get access to shows they've already seen; those are perks, but not what gets people to sign up. Having a constant supply of fresh, original shows is also what keeps people around.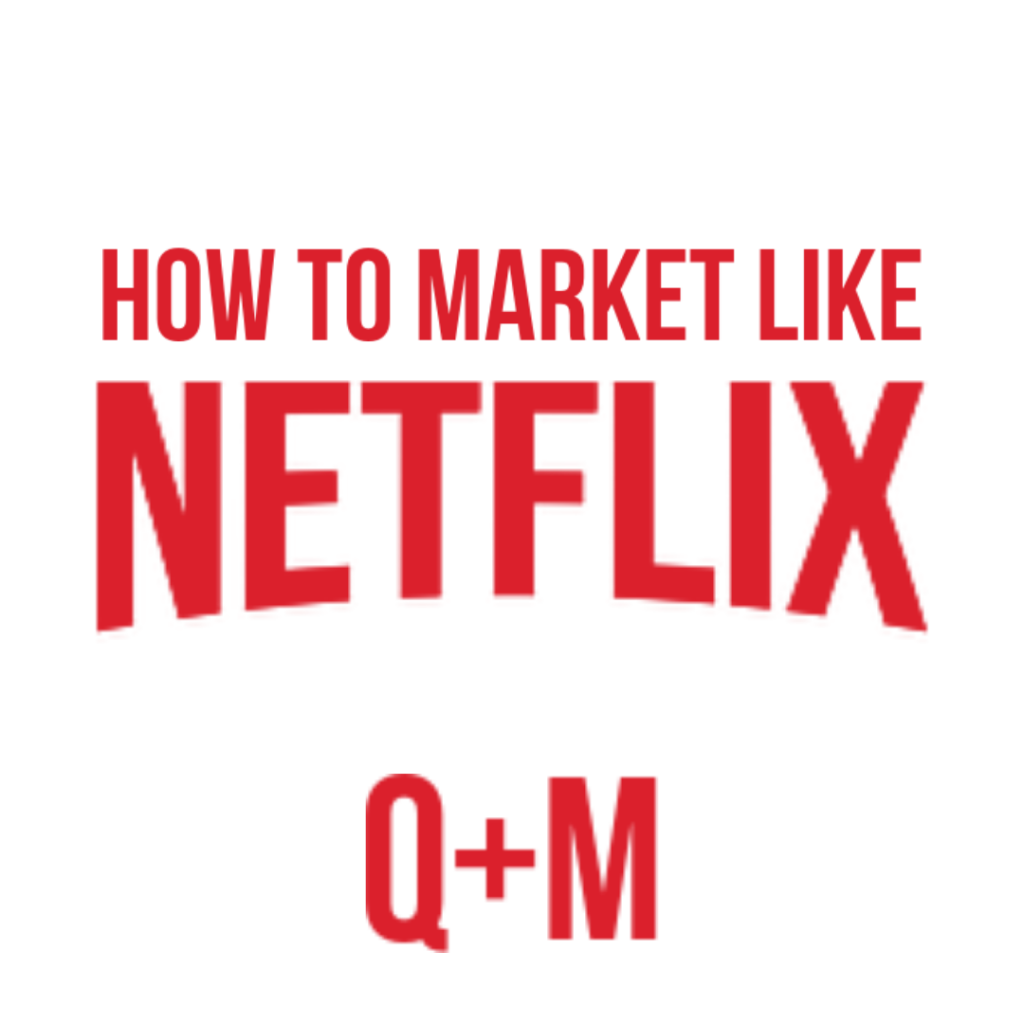 Any brand can create engaging, informative, and entertaining content to attract and retain customers. From blogs to videos to collaborations what you create is what draws people in; content is a product that supports your service.
Be Everywhere. Where do you watch Netflix? Or, how? One of Netflix's biggest advantages over cable providers in the early days was the ability to be accessed anywhere and at any time. Netflix viewers can turn on their favorite shows on their TV through a device like Apple TV or Roku, watch on their phone or tablet, and even watch on a laptop. Today, most streaming services balance their marketing efforts across a number of funnels, but they often lean heavily on getting users to download their app to sign up, rather than creating an account and subscription from a desktop.
You don't have to be on every platform, but where your brand offers goods or services, it needs to be functional. For retailers, a seamless experience on mobile and desktop, as well as a uniformed look and process across channels; if it's a platform where customers can spend money, you brands need to have it ready and streamlined.
In Their Inbox. Email marketing, done right, is a goldmine. Netflix uses its deep archives of user data to tailor clear, precise emails inviting viewers to rediscover their favorite shows or simply pick up where they left off last time. Netflix also uses these emails to introduce subscribers to new shows that are attractive enough to keep views around for another month, and then another month, and then, forever.
You may not have the same level of user data, but you have what you need. Using detailed tags and categories on your online store and by using information to suggest related products allows brands to make insightful recommendations to past customers. Just like Netflix, these email blasts also offer the opportunity to tease new products and services that are still making their way down the pipeline.
A few things to remember when crafting your emails:
-Keep it clean
-Keep it concise
-Personalize content
-Test subject lines and scheduling
-Have a goal (Click Through Rate, Average Cart, etc.)
Need help crafting your Netflix-style marketing efforts? We've got people who do that. 
(It's us.)