The whole mission behind branding is to set yourself apart. There are few avenues that make differentiating yourself easy, as personable, and as entertaining as social media, and we've picked our five favorite brands on the platforms we like best.
One of the things we always remind our clients and ourselves is that the most important thing we can do is keep the social in social media. Channels like Facebook, Twitter, and Instagram are entertainment first, and if content isn't fun, it's not effective. It can sometimes be tough to walk the line between engaging, informative, and funny, but it can be done. In fact, some brands have created a name for themselves by their irreverent, light-hearted tone on social media, even when it might look and sound different from what the brand has traditionally been known for. We picked out five of our favorite brands on social media, included their very best account, and tried to explain why it works.
Wendy's. Look, Dave Thomas was brilliant. For many of us, Dave was the face of the company long after he passed away, and even after he was eventually weaned out of the brand's marketing efforts. Today, Wendy's has cultivated a whole new tone and attitude in its marketing, especially on Twitter. Their snarky, humorous, and sometimes almost sophomorish account is some of the best entertainment on a platform that a lot of brands just don't get right.
Pop-Tarts. They're not prolific, but Pop-Tarts has one of the best Twitter feeds going. They do a great job balancing humor and information by building in new products creatively; oftentimes, 'check this out' is a far more accessible message than 'buy this'.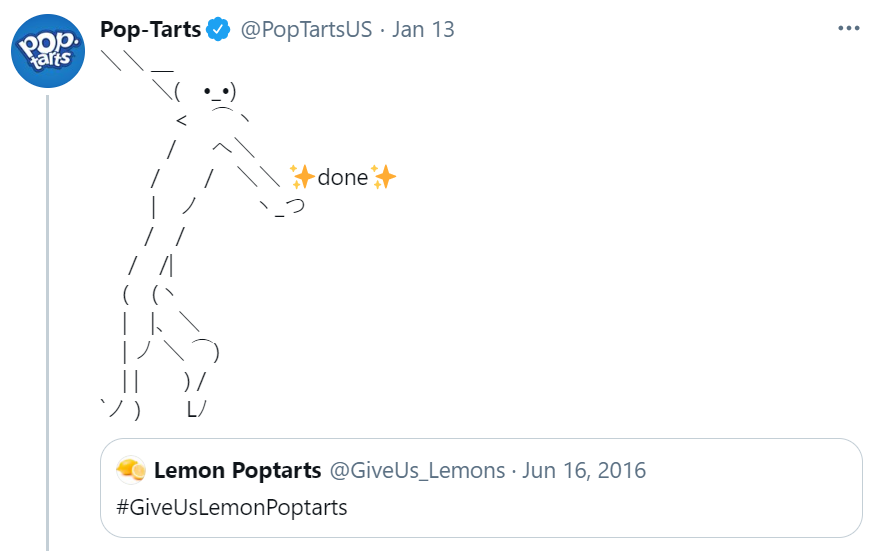 Washington Capitals. Sports fans are famous for poking fun at other teams as well as their own from time-to-time. The Washington Capitals' Instagram account is like your high school buddy talking hockey; it's serious, it's fun, and it's usually seriously fun. It can be tough to strike a balance between valuing and adding a sense of weight to a sports team, and we think these guys get it right.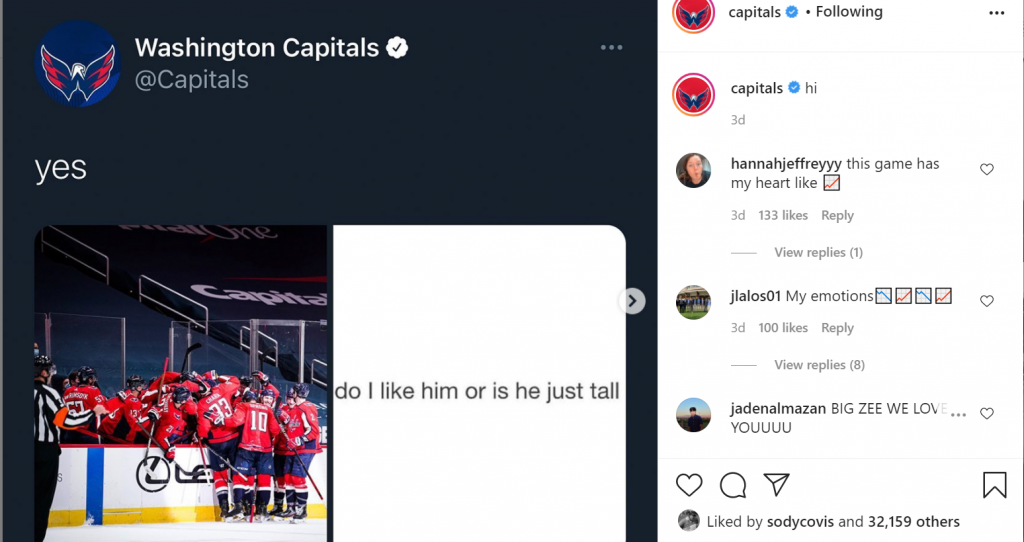 Denny's. Two flicks of the thumb on Denny's Instagram account and you'll be laughing, entertained, or creeped out…and probably a little of all three. It's just weird, borderline inappropriate, and mostly ridiculous, and we love it. Does a breakfast chain need to take itself seriously? Of course not.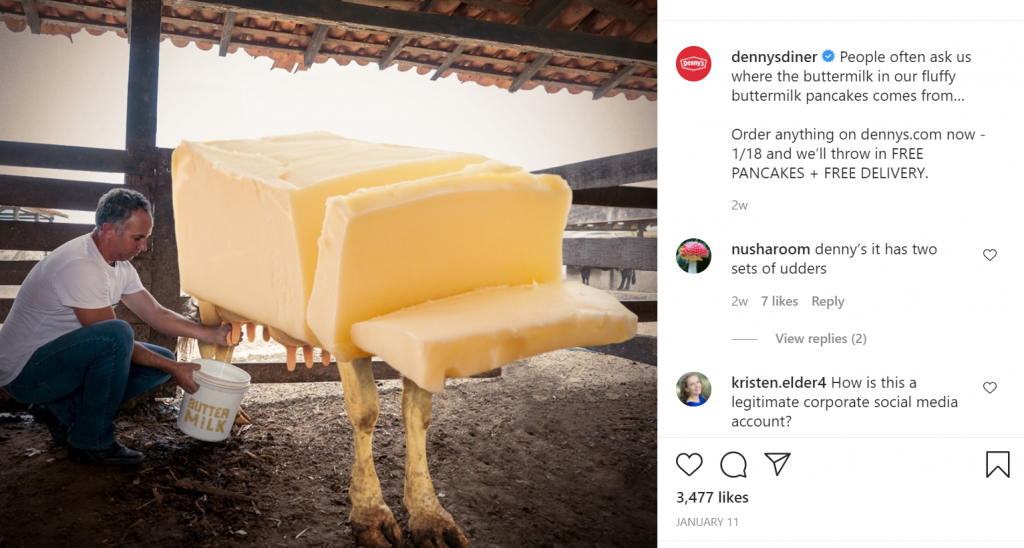 Q+M. If you don't like what you do yourself, you shouldn't do it. We think our Instagram account is worth the price of admission. Which is free. So you should check it out.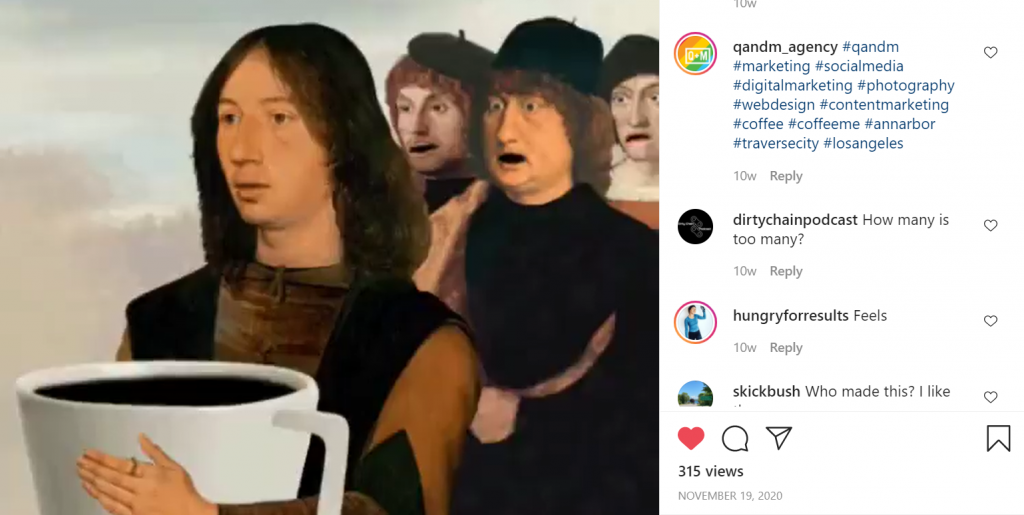 What are your favorite brands to follow? Let us know so we can add 'em!