June is pride month. Over the past several years, the LGBTQ community has made a lot of progress in equality and inclusion in our society, but there is a long road ahead. For businesses committed to supporting the cause, this month is about more than a rainbow logo.
The more cynical business leaders may see June as an obligatory month; with a few posts and a rainbow flag in on the storefront, they might simply hope to see a slice of the LGBTQ community's $3.8 billion in buying power. But if we want real change, we all need to do more. Every city faces different challenges and varying degrees of support for Pride Events, many of which may still be limited by COVID-19 restrictions. Still, just as businesses can drive change in the climate crisis, gender equality, and other social issues, we can improve awareness and inclusiveness for our LGBTQ friends and neighbors as well.
Tell The Story. The real importance of Pride Month is to inform the wider community of the discrimination that is still rife in the US and around the world. These are both day-to-day and systemic challenges that have an outsized and repressive impact on the LGBTQ community. Those challenges are widespread. According to one study by the Williams Institute, those who identify as LGBTQ are more likely to face homelessness, food insecurity, unemployment, socio-economic instability, and mental health issues. Teens are more likely to be depressed than their peers while also exhibiting a higher rate of suicide.
This month, include this messaging in your marketing to help explain and highlight just how pervasive these issues are. It's also important to research specific statistics in your community to make the problem really hit home.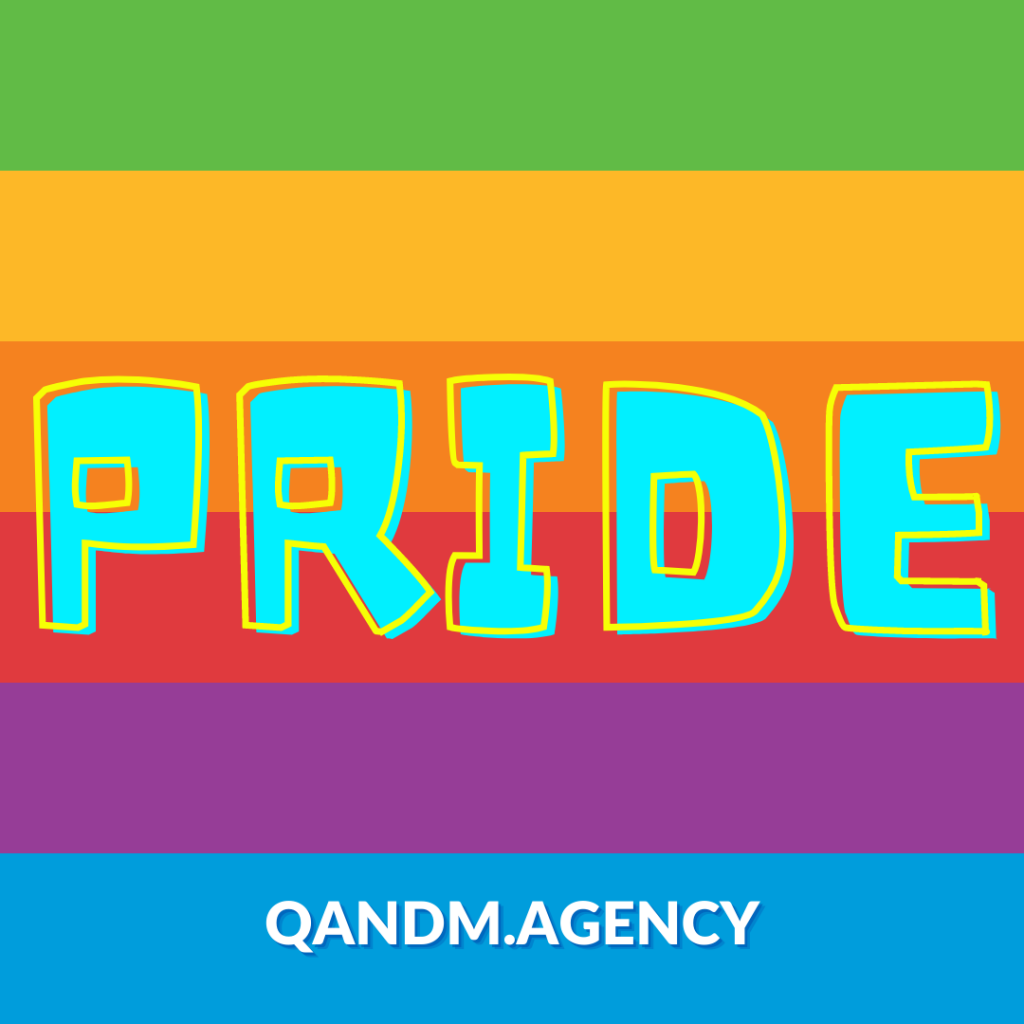 Celebrate Resources. One of the bright spots of the struggle has been the number of committed organizations that have worked to support LGBTQ causes across the country and in specific cities, too. Research, contact and work with local resources that specialize in servicing the LGBTQ community in your area. Consider raising funds for these organizations by donating a percentage of sales for the month, for a week, or for a specific day. Tailor a line of products for Pride Month that generate funds for the cause, and consider keeping this product available all year long. In Traverse City, Up North Pride organizes June's events and runs life-saving programs that have helped thousands of people in northern Michigan.
An Investment In Inclusion. This shouldn't be about the money, but valuable inclusion wins the support of a community that backs those who highlight their cause. In addition to nearly $4 billion in annual buying power, the LGBTQ community spends 35% more time online than their peers. Most importantly, this is a year-round commitment; continue your messaging the other 11 months of the year and use your platform to raise awareness and funds for LGBTQ programs even when it falls off the radar as people flip the calendar to July.
For help crafting messaging, consider reaching out to your local LGBTQ organization. Need graphics? We'll create a simple suite of Pride Month graphics for you for free. Just send us an email at cody@qandm.agency to get started!