The City of Ferndale's first ever mixed-use parking structure, The dot, opened in December of 2020. This project was an undertaking that changed the landscape of downtown Ferndale, both literally and figuratively. It created a community-minded space – instead of an average concrete deck, it provides hundreds of additional parking spaces, new retail, employees, and walkability to the heart of downtown.
Even though The dot (The Development on Troy) has brought amazing benefits to the city of Ferndale, developing such an impactful structure was not without its challenges. Q+M handled all marketing and communications for the city before, during, and after The dot's construction, and facilitated a smooth transition.
---
It was essential for the city to communicate effectively with stakeholders in order to address concerns and present timely and factual information. This is especially true for this project, as there are those who were initially against it and voiced their dissent. The need for extra parking space was chronic, but in the meantime while The dot was being built, the construction would cut into existing parking space, and businesses would have to find alternative ways to get their customers in and out their front doors.
Our short-term focus was on marketing and communication efforts, ensuring everyone received accurate, direct, and engaging information on the West Troy Parking Development. In the long term, our efforts ensured that everyone understood that this project will have positive benefits for downtown Ferndale and allow it to maintain its fun and funky vibe.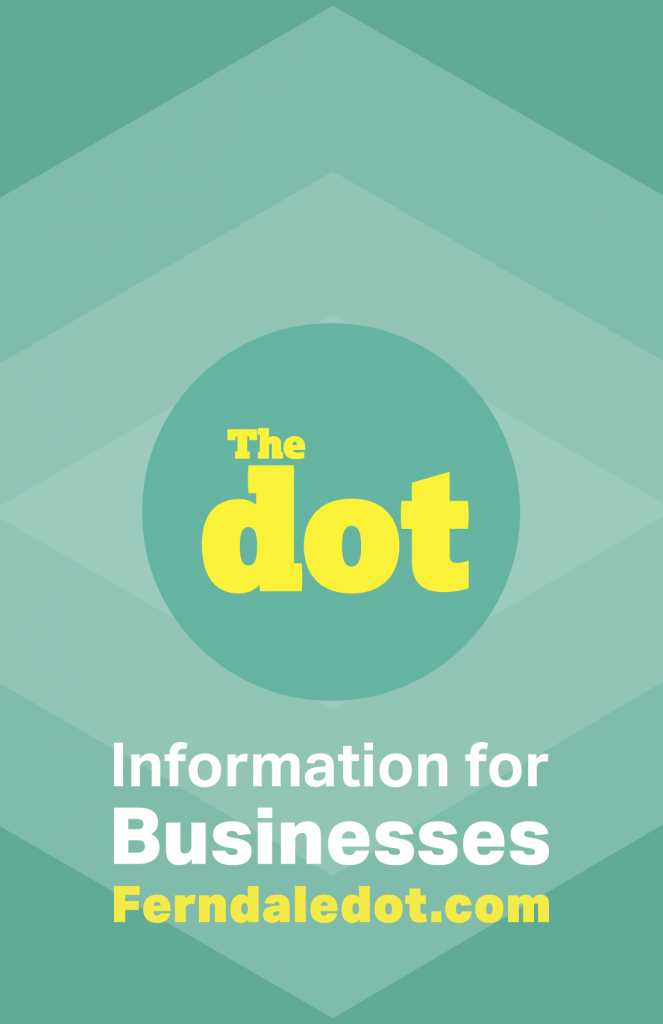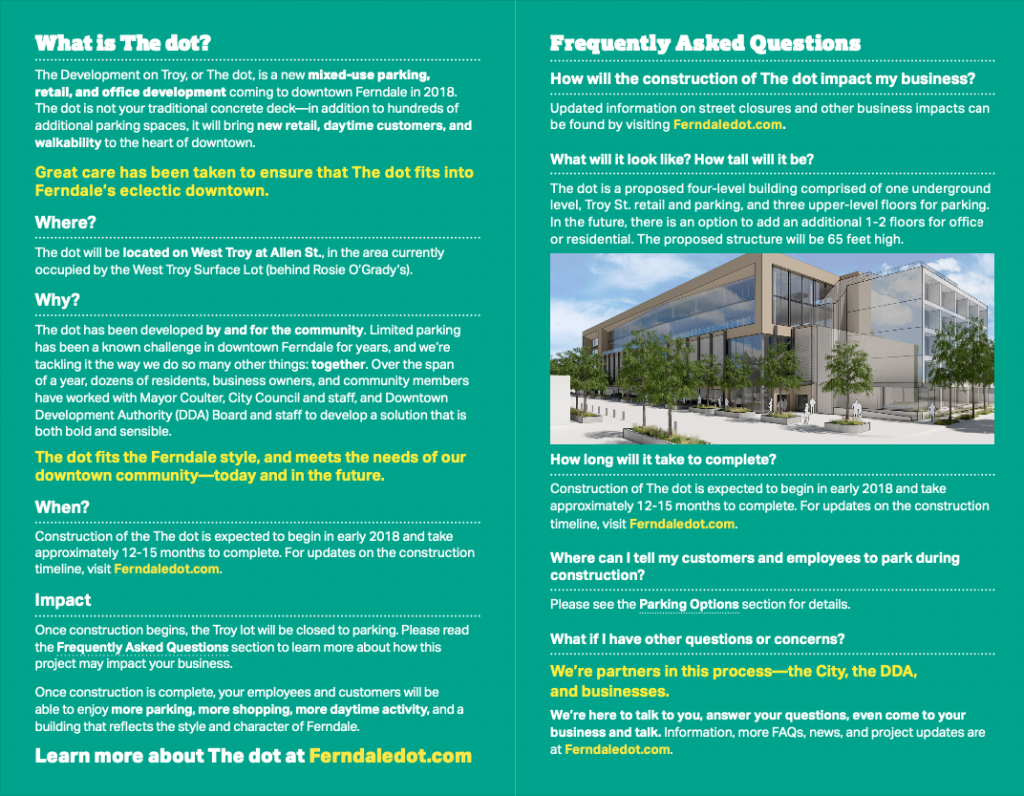 The goals we set out to achieve through our communication were as follows:
» Business owners see the construction as a successful project from day one.
» Visitors, residents, business owners and employees don't experience a disruption in their enjoyment of Ferndale during or after construction.
» The community feels good about the construction, how it went, and the results.
» The dot is seen as a catalyst for the future success and prosperity of downtown Ferndale.
---
Q+M spent a day in Ferndale meeting with key stakeholders, asking questions, and gaining insights into the project. We presented the questions and concerns of nearby business owners who would be directly impacted by the construction of The dot, as well as how the City could best help its local businesses and residents function as easily as possible.
We also kept all Ferndale residents updated on the dedicated ferndaledot.com website.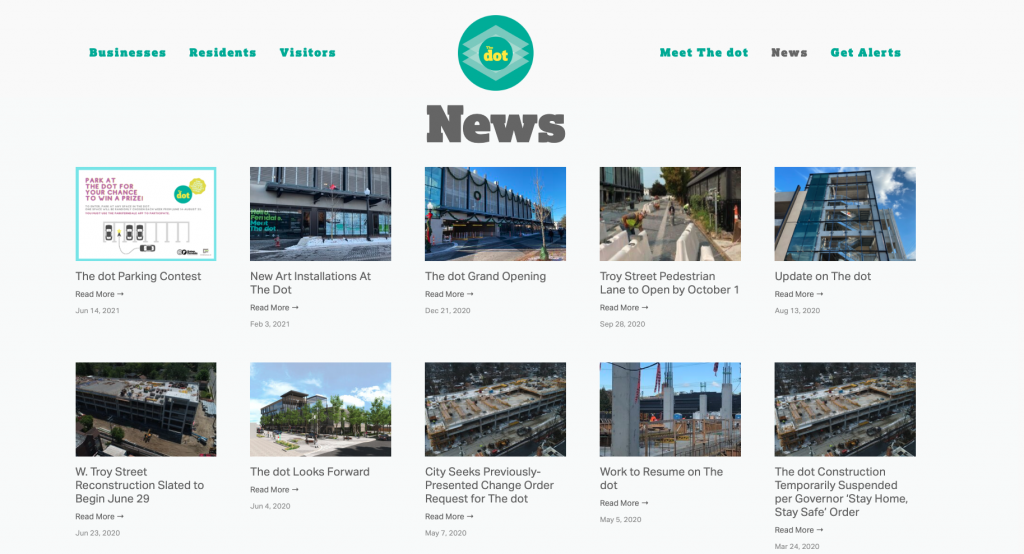 ---
Once construction was completed in 2020, The dot's grand opening was a huge success. The community responded well to the new mixed-use structure, and it greatly aided downtown workers and residents in making parking easy and convenient.