The Suburban Mobility Authority for Regional Transportation, or SMART, is Southeast Michigan's regional bus system. With over 11 million annual riders, SMART offers Fixed Route, Connector, ADA Paratransit, and Community Transit services. The company operates 234 Fixed Route buses on 47 routes, seven days a week, 22 hours a day.
SMART's mission is to deliver excellent, safe, and affordable public transit to the metro Detroit area, catering to the diverse needs of its citizens, including seniors, people with disabilities, choice riders, and those who rely on public transit. In order to provide their high level of service, SMART needs to maintain a well-trained and dedicated staff, as well as hiring for new roles as they grow. Q+M developed a full-service media plan in order to achieve SMART's hiring initiatives, and saw a great amount of success in attracting applicants.
Our plan included creative and execution on paid social channels, paid search, as well as traditional media in outdoor (digital and static billboards), radio, and additional signage and promotion on the side of SMART buses and in their hubs.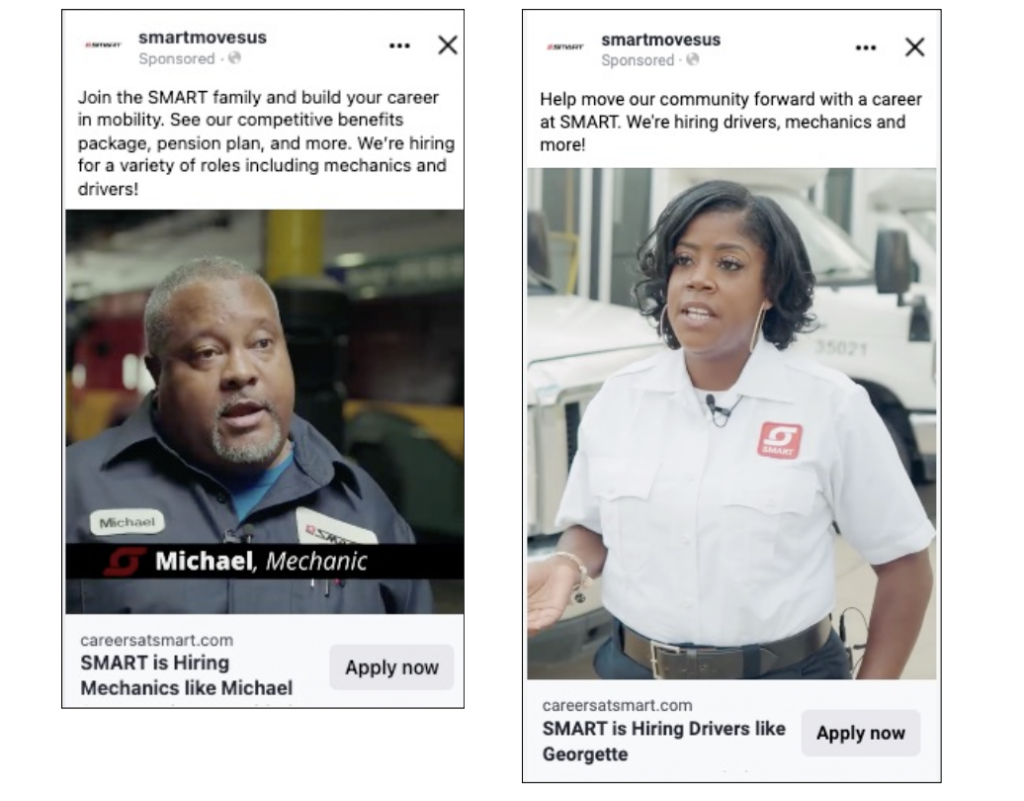 Q+M produced a video campaign featuring longtime SMART employees. Firsthand stories from dedicated team-members brought sincerity and proof to the message. The people who have been with SMART for over 20 years repeatedly shared that "the people here are my family" showing the sense of purpose that comes with a career in transportation.
---
Direct digital efforts over six months brought over 50,000 unique visits to the careers page, with 55% of all button clicks on the SMART careers page originating from Facebook alone. Overall, the number of offers extended to new candidates increased 300%.

If you're offering great opportunities for new team members and need to fill the funnel with more qualified applicants, let us put a plan together. We have 10+ years of experience
specifically in employment campaigns, and our track record doesn't lie! Get started today.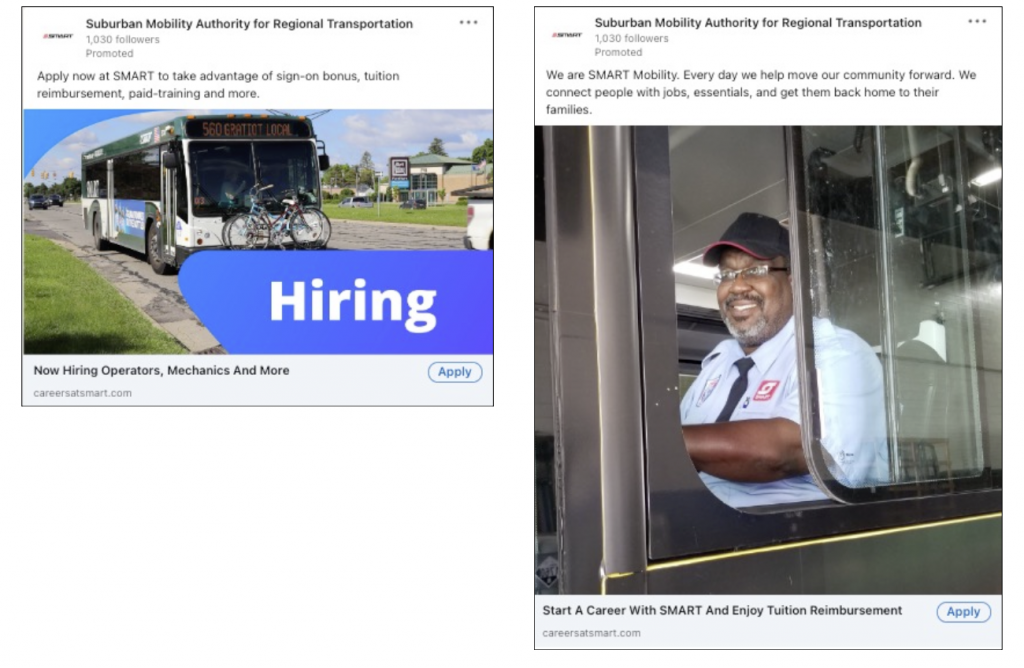 ---