Vault of Midnight has been Michigan's premiere comic and game retailer for decades, growing from a tiny shop in Kerrytown to residing on Main Street in the heart of downtown Ann Arbor, as well as Grand Rapids and Detroit.
Opening a new location, in addition to fully renovating the building it would be housed in, is no small feat, especially for a business with three other successfully operating retail stores. Q+M took on the job of promoting the new addition to the community, and making sure the grand opening event would make a splash.
---
Content Strategy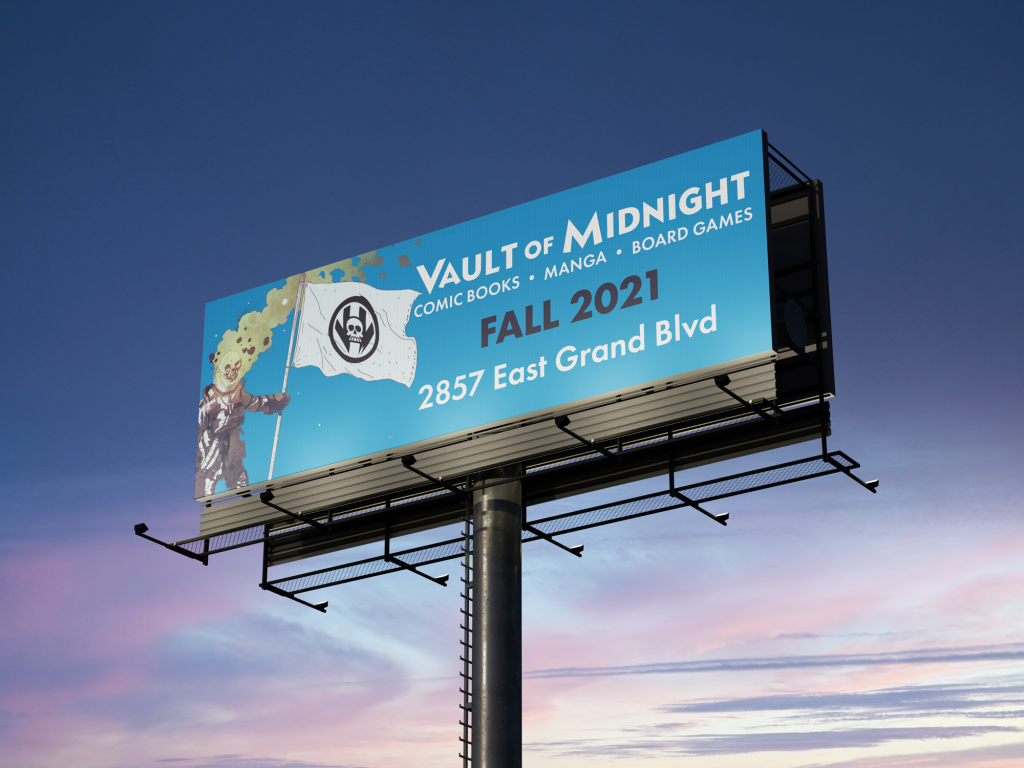 Q+M handled all content marketing, paid social ads, radio spots, and even a billboard! The campaign began mid-August 2021 through the first week of October. The goal of our organic & paid social efforts was to spread buzz about the new location, as well as raise awareness and bring in RSVP's for the grand opening event on Saturday, October 2nd.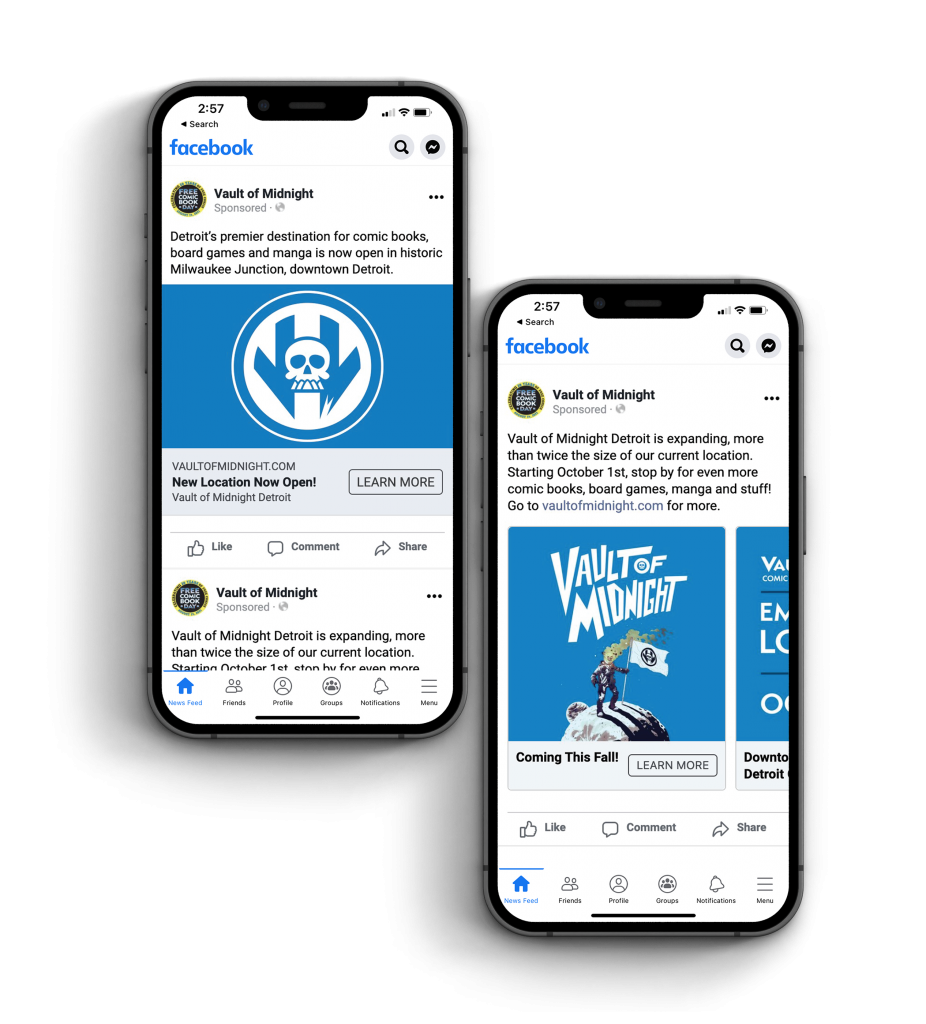 We accomplished these goals using Facebook event promotion, email campaigns, Instagram posts, a new landing page on the VoM website, and radio ads. We also had photographer attend the event on-site to shoot promotional photos and video.
---
Results
In the two-month campaign period leading up to the grand opening, website traffic increased 89%, and post reach grew from 1-2k to 41k and 125k on Facebook and Instagram, respectively.
175 people RSVP'd for the Facebook event, and the client saw a record-breaking number of sales on the day of the grand opening.
---
At Q+M, we're experts in local business, no matter how big or small. Let our experienced team get your content marketing off the ground, and take that towering list of tasks off your hands. Get started with us today!